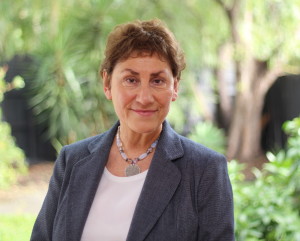 Dr Ruth Schmidt Neven PhD, Director, is a clinical psychologist and child psychotherapist. She is a member of the Clinical College of the Australian Psychological Society. Ruth trained at the Tavistock Clinic in London and is a member of the British Association of Child Psychotherapists. She is a pioneer in parent support and education, and has worked for over four decades as a clinician with children, parents and young people in the UK and in Australia. Ruth held the inaugural position of Chief Psychotherapist at the Royal Children's Hospital in Melbourne and is the founding director of the Centre for Child and Family Development.
The Centre provides psychotherapy and counselling to children parents and families, as well as psychotherapy for adults. As the director, Ruth is engaged in clinical training programmes for professionals throughout Australia and overseas. She has run training programmes at the University of Cambridge, University of Stellenbosch in South Africa, and for NScience in London.
Ruth is a writer and commentator on many aspects of child and family development and has conducted research that challenges the contemporary focus on pathologising children's behaviour rather than understanding its meaning within a developmental and family context.
Ruth's publications for professionals cover topics including: the core principles of assessment and therapeutic communication, development from birth to adulthood, and rethinking ADHD.
Ruth's most recent publication is Time-limited psychodynamic psychotherapy with children and adolescents: An interactive approach published by Routledge.
Ruth's popular publication for parents Growing Kids: Nurturing relationships from tots to teens is available for download now as an e-book on Amazon or contact us to order a paperback copy.